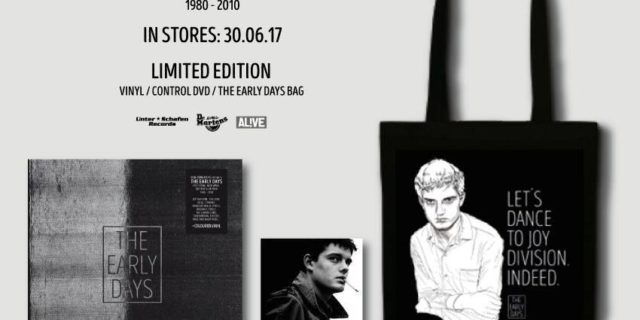 Lust das Tanzbein zu schwingen?
Hier die neuen THE EARLY DAYS + KING KONG KICKS Live-Termine mit Post-Punk, New Wave, Britpop & Beyond 1980-2010.
Neue Gefühle in Venen. Vertrautes direkt ins Herz.
Der Beat. Die Melodie. Die Erinnerung an goldene Zeiten.
Dein Song wird unser Song. Lederjacke aus den 80ern. Trainingsjacke aus den 90ern.
Weiße Sneaker. Weiße Seiten. Vollgeschrieben mit der Farbe der Nacht.
Zuckende Lichter und ein letzter Satz: Let's Dance To Joy Division. Indeed.
20.10. The Early Days • Post-Punk / New Wave / Britpop • Hamburg
20.10. King Kong Kicks • Indie Pop Elektro • Berlin
20.10. King Kong Kicks • Indie-Maskenball • Essen
20.10. King Kong Kicks • Indie Pop Elektro • Ulm
30.10. King Kong Kicks • Indie Pop Elektro + The Early Days • Köln
02.11. King Kong Kicks • Indie Pop Elektro • Köln – Bumann & Sohn
03.11. The Early Days • Post-Punk / New Wave / Britpop • Berlin
09.11. King Kong Kicks • Indie Pop Elektro • Berlin
10.11. King Kong Kicks • Indie Pop Elektro • Dortmund
11.11. The Early Days • Post-Punk / New Wave / Britpop • Dresden
17.11. The Early Days • Post-Punk / New Wave / Britpop • Hamburg
25.11. The Early Days • Post-Punk / New Wave / Britpop • Göttingen
15.12. The Early Days • Post-Punk / New Wave / Britpop • Chemnitz